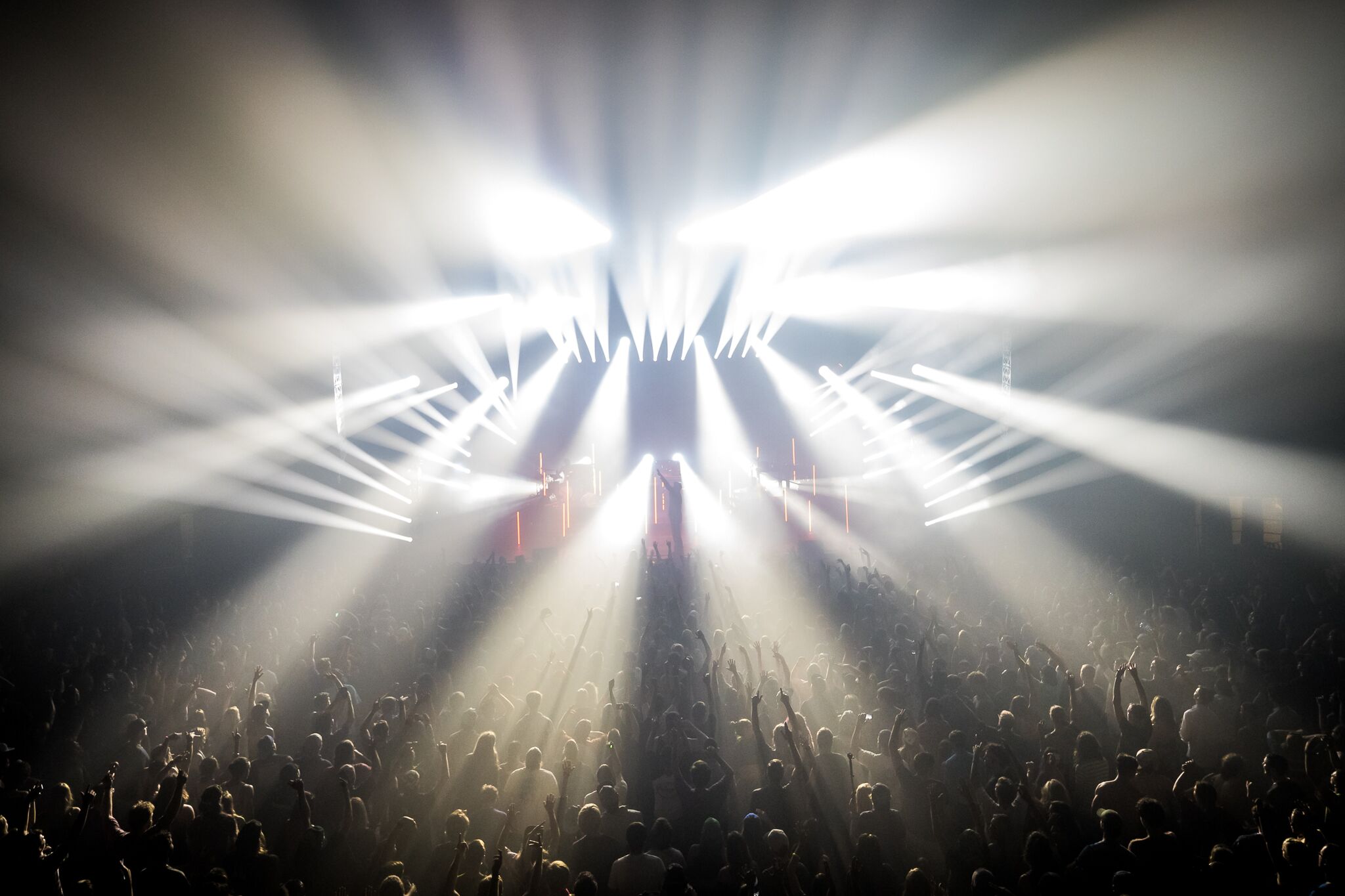 photo by: Taylor Wallace from Alive Coverage
With the Episodic Festival Tour behind us, I've thought long and hard about just how amazing the last few months have been. To say that this run of shows was special would be a huge understatement, so instead of trying to gush over what went down, I've decided to focus my thoughts on the future. As we enjoy a nice break from the road, everyone is hard at work gearing up for the next run of shows, which will take place November 10 -13. Four shows in four days, in four very different venues. The upcoming Cali Run has it all. A mini-tour that covers the spectrum of live performance and is sure to be an unforgettable time for anyone who makes it out to any of the shows. It is in a sense a Greatest Hits Album of how to see Pretty Lights. I've decided to breakdown each show by pairing it with a song that would make it on life's greatest hits album. November can't come soon enough!
Track 1: Terrapin Station – Grateful Dead
November 10 marks the start of the tour and takes place at the gorgeous Santa Barbara Bowl. A scenic amphitheater nestled in a hillside and engulfed by trees, this first stop is sure to inspire everyone in attendance. Any time we have the opportunity to play these types of venues, whether it's Telluride Town Park, or the Cuthbert Amphitheater in Eugene, OR I can't help but be empowered by the beauty around me. Natural venues such as these all tell their own unique story, making for equally unique performances. I cannot stress how important it is to appreciate the impact the surroundings have on our shows!
Track 2: Foreplay/Long Time – Boston
No band epitomizes the term "Arena Rock" quite like Boston, and as we roll into the City National Civic in San Jose on November 11, I will surely be blasting this song! A hybrid arena/theatre space, things are sure to get rocking in this room. Coming off the heels of two legendary shows at the Nashville Municipal Auditorium, I can't help but be amped for what potentially could be another intense, bone rattling performance.
Track 3: Smells Like Teen Spirit – Nirvana
The third stop on the tour brings us the intimate Soma in San Diego. The smallest venue of the tour by far, Soma offers something very different for everyone involved. Expect a stripped down production, and a packed room bursting with energy. Anytime we play spaces like this I'm reminded of the wild times we had in the beginning. There is a certain spark we all feel when do these shows, a glimpse back into our fearless youth.
Track 4: California Love – 2Pac ft. Dr. Dre
The anchor of the tour brings us to Camp Flog Gnaw, set in Exposition Park in LA. A massive festival featuring some of hip hops biggest names is the perfect way to show California some real love. Every festival performance offers the same challenge…Perform a set your fans will love, while at the same time impressing someone who has no idea who you are. That notion always makes for memorable sets and I'm sure this one will be no different.